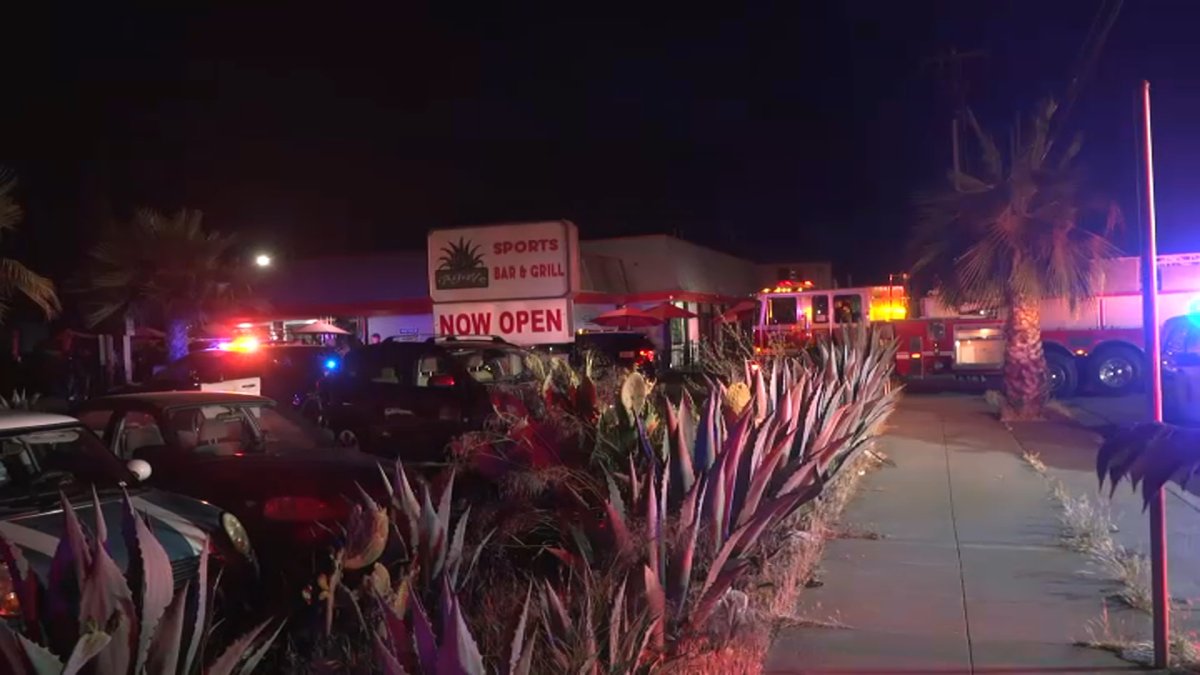 Suspect arrested in fatal accident at outdoor dining room in San Jose – NBC Bay Area
A San Jose driver crashed into an outdoor dining area on Friday night, killing one and injuring two, police said.
The driver of the vehicle was identified and arrested by the San José Police Department as Alex Moreno.
Police responded to the incident at the Agave sports bar around 9 p.m., where three people, two men and a woman, were injured. The woman was pronounced dead in hospital and both men sustained non-life threatening injuries.
The bar owner told NBC Bay Area off-camera that Moreno was a customer who had dinner and drinks with a woman, and then they both left around 8:30 p.m. on Friday. They would have sat in the man's truck for about half an hour.
About an hour later, the van shifted into reverse and drove straight into the seating area, police said.
Witnesses told NBC Bay Area that the incident happened all of a sudden while they were enjoying dinner and drinks outside the bar.
One of the witnesses, Susan Lisazaro, told NBC Bay Area she was only a yard from the truck when a friend pulled her out of the way as Moreno's van backed up towards everyone. who were sitting outside.
The bar owner told NBC Bay Area off camera that Moreno appeared to be fine when he left the bar and that there had been no issues with him inside before the incident.
Repairs to the fence were completed late Saturday morning and Saturday afternoon workers were back and preparing to reopen.
Moreno, 32, was reportedly impaired at the time of the accident. He was incarcerated in the Santa Clara County Jail on charges of impaired driving and manslaughter while driving a vehicle.
The Santa Clara County Coroner's Office said it likely wouldn't release the victim's name until Monday.
This is San José's 24th fatal collision.
Anyone with information on this investigation is asked to contact Detective O'Brien # 3527 of the Traffic Investigation Unit of the San José Police Department at 408-277-4654.
Those wishing to remain anonymous can either call the Crime Stoppers whistleblower line at (408) 947-STOP (7867) or click on the "Submit a Whistleblower" link at the link below. Individuals providing information leading to the arrest and conviction of the suspect may be eligible for a cash reward from Silicon Valley Crime Stoppers.