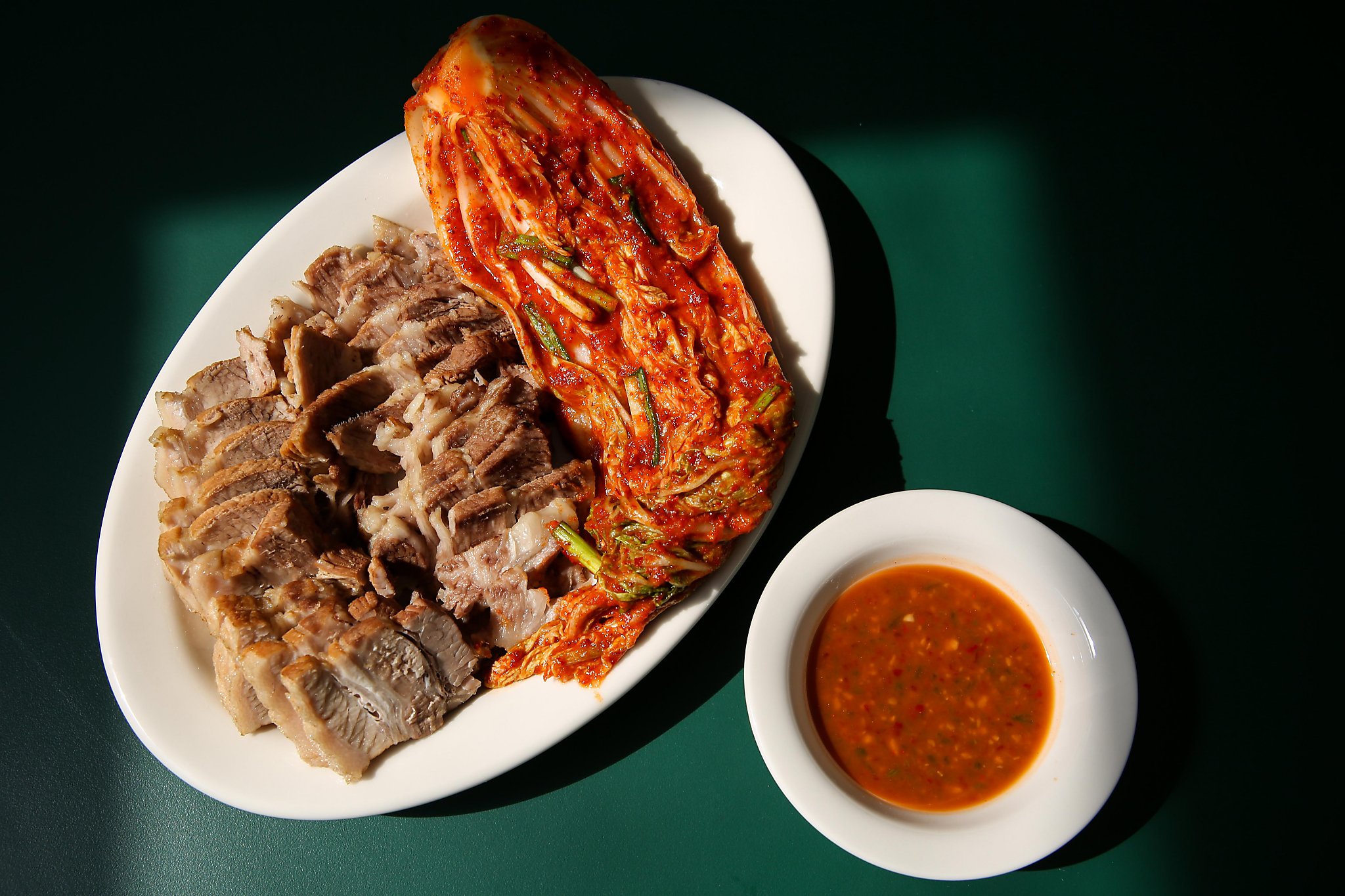 SF Korean Market Favorite Queens Adds Lively Indoor Dining
Starting October 14, patrons of Korea's favorite Queens will be able to eat spicy braised tofu and sip a glass of natural wine or small-batch soju inside the Inner Sunset Market.
Owners Clara Lee and Eddo Kim are opening a space at the back of the 9th Avenue store for the first time to eat and drink in person. The duo have created a new menu that highlights their passion for celebrating small Korean producers through a playful California lens. There will be haemul buchu jeon, a crispy seafood pancake with local garlic chives, and golbaengi muchim, a cold snail salad, mortadella and green onions as a tribute to love. from Korea for snails and spam (with bologna replacing the classic canned meat product). Bowls of fresh and chewy rice cakes from Hayward's JR Rice Bakery are served in a deliberately loose gochujang sauce, ideal for dipping kimbap and other snacks.