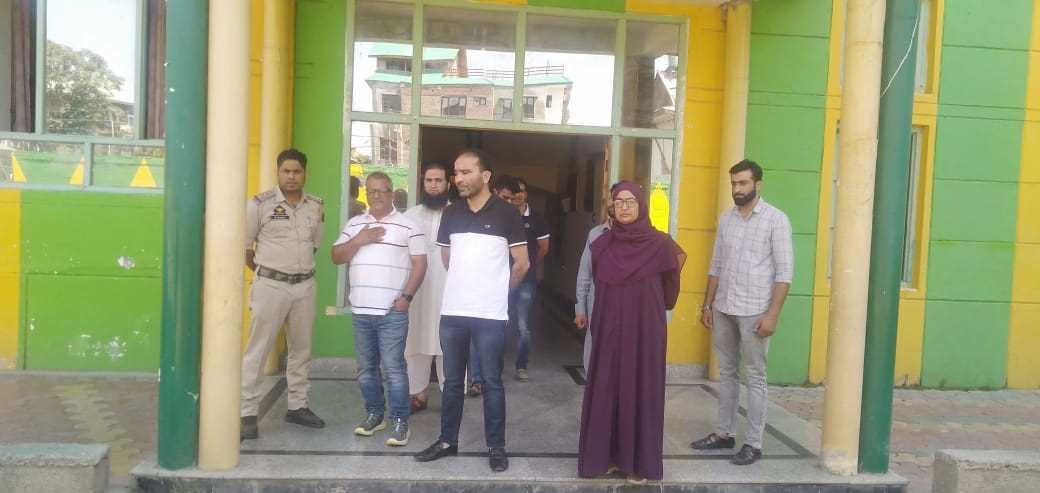 School kids viral video: Ensuring a separate dining room with all facilities : DM to school management
Becoming aware of a video that has gone viral on social media regarding children at Oasis Education School in which schoolchildren were having lunch in a shallow area under the floor of school buses, Srinagar District Magistrate Mohammad Aijaz Asad , assembled a team led by SDM. Is and made up of Dy CEO Education Srinagar, concerned ZEO, ARTO Srinagar to investigate the matter.
Accordingly, the team visited the school on Friday and carried out an audit of the facilities available and a thorough inspection of the facilities available in the school was undertaken. All registration papers have been checked. During the inspection, school authorities were instructed to ensure that a separate dining room with all amenities was provided for schoolchildren.
School authorities complied with the directive and immediately set up a separate dining room for children. School authorities have been reprimanded for their laxity in keeping children safe. The school administration and teachers have assured the audit team that their top priority will now be the safety of school children.
Speaking in this regard, the Srinagar District Magistrate said that the administration is very serious about the safety aspects of school children and any laxity on the part of a school will not be tolerated.