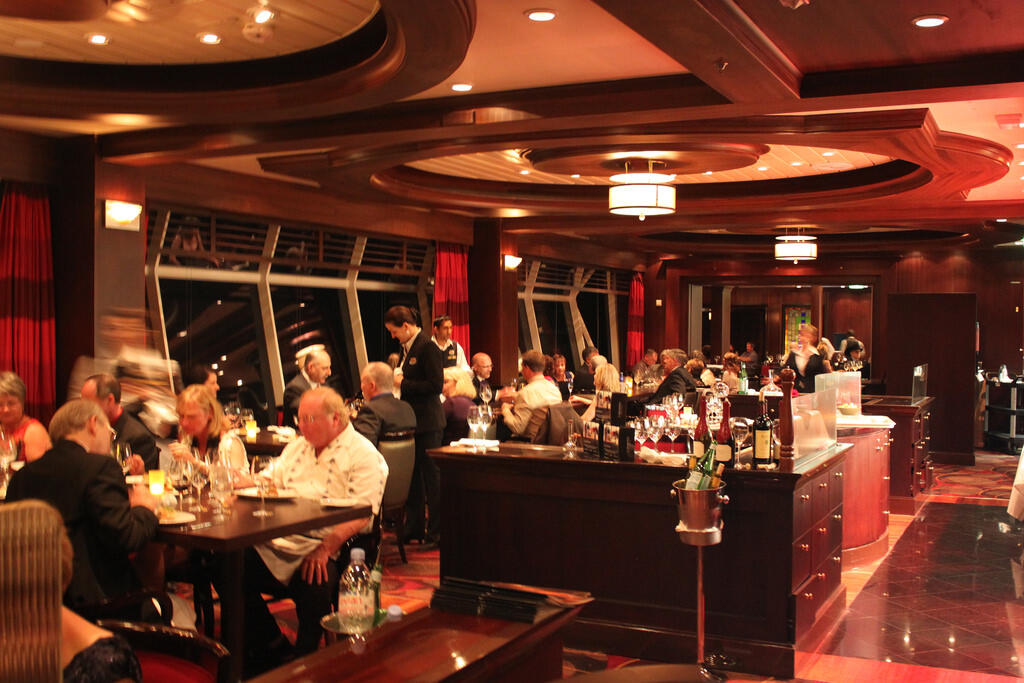 Royal Caribbean offering the ultimate dining package for specialty restaurants
It appears Royal Caribbean is starting to offer a new dining package, where customers can eat at one of the ship's specialty restaurants for a fixed price.
Royal Caribbean blog reader Michael C returned from a Freedom of the Seas cruise last week and in the Cruise Compass is a new offering, "Ultimate Dining Package," where for $ 20 a day, guests can dine. in one of the specialty restaurants every day of the cruise.
The package is described as follows: "Pay a fixed price and dine at one of our specialty restaurants every day of your cruise. Whatever your desires, there is something for all palates. (With the exception of the mystery dinner and the chef's table).
This offer was spotted on Freedom of the Seas, but it is not yet known whether this new meal package will be offered on other Royal Caribbean ships.
Currently on Freedom of the Seas, there are three specialty restaurants with individual costs higher than the daily package rate:
With this ultimate dining package, a person could save up to $ 105 on their cruise compared to paying for restaurants on their own.
UPDATE: Other readers have reported that the Ultimate Dining Package is also offered on Liberty of the Seas and Jewel of the Seas.
Photo by Debby Smith
Will you buy the ultimate meal plan? Let us know what you think in the comments below!