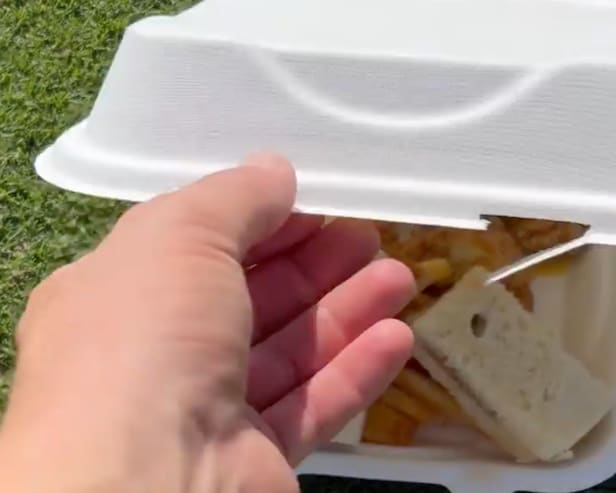 Justin Thomas went absolutely HAM in the kids' dining room at the PNC Championship | This is the loop
On Thursday, Justin Thomas made a confession that we've all made at some point in our adult lives: the kids' dining room, whether it's at a wedding, vacation gathering, or the PNC Championship. , is always, always better than the adult dining room:
Honey mustard? A BARBECUE? What kind of sauces are we working with here? Is there a grilled cheese station? So many unanswered questions.
Thomas responded to two of them on Friday, revealing that he actually had lunch in the children's dining room. Chicken fingers and fries with honey mustard, plus a few mini peanut butter and jelly sandos. This, my friends, is ALIVE:
Looks A +++. Naturally, JT is already faced with the shame of the food from enemies, including Rory McIlroy, who replied "Lots of beige in that box. Come on, JT, you're an athlete," says a man who loves la Domino's pizza. Former NBA Finals. MVP Andre Iguadola followed McIlroy's lead, telling JT he needed "something green" in this box. Hey guys, have you ever heard of cheat meals? Loading carbohydrates? Even The Rock goes HAM on Sundays, although if anyone wins their cheat meals, it's The Rock.
JT is definitely not The Rock, but a few chicken fingers aren't going to kill him. Biggest takeaway from this? If JT wins the Masters, we know the Champions Dinner will have a 'kids dining' theme.