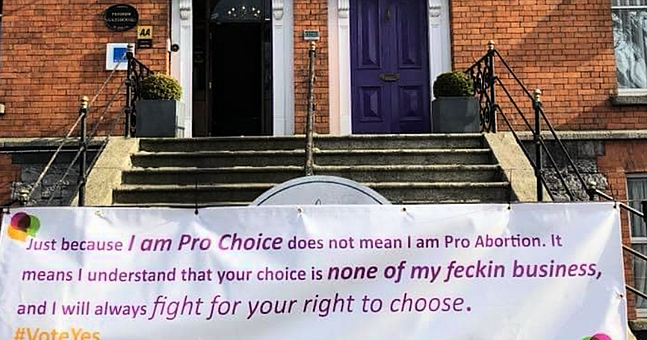 Irish cafe refuses to open indoor dining room to protest new 'discriminatory' law
[ad_1]
A CAFÉ in Dublin refuses to open its indoor dining room because it does not want to participate in "discrimination".
The owner of the White Moose Café took to Facebook to announce his position, after indoor hospitality returned on Monday.
Paul Stenson said his company has always been "pro-choice" and will not "support discrimination", in a Facebook post on Sunday.
"The cafe's indoor seating area won't reopen tomorrow … because the white moose isn't ready to endure discrimination.
"We've always been pro-choice here and that's not going to change now, I'm afraid."
He stressed that businesses across Ireland are "under pressure to adopt and implement an anti-choice policy", and he could not be part of it.
Paul also posted an image of a pro-choice banner he hung during the abortion referendum in 2018, which read: "Just because I'm pro-choice doesn't mean I'm pro-abortion. . This means that I understand that your choice is not my fucking business, and I will always fight for your right to choose. "
He stressed that their limited outdoor seating would remain available, but until indoor dining was open to everyone, the White Moose Café would keep its doors closed.
"Other companies are welcome to change their mind when it comes to pro-choice, but the Moose is not to turn around," added Paul.
[ad_2]