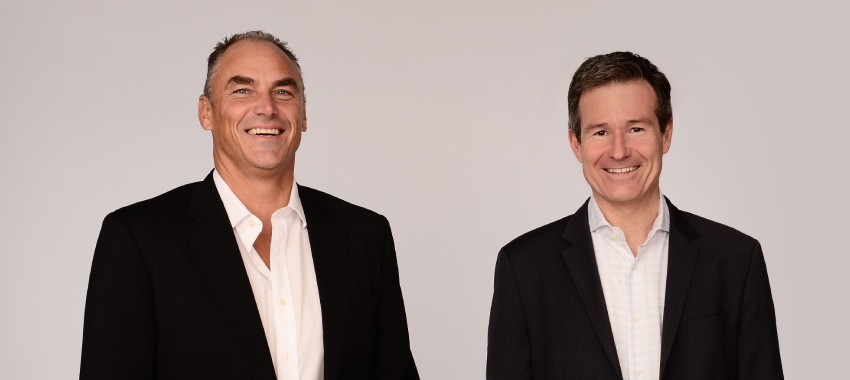 Former Mortgage Choice CEO Launches Lender
A new non-bank lender has entered the mortgage market, led by former bosses of Mortgage Choice and the Royal Bank of Scotland.
New residential mortgage lender Wave Money has launched and started underwriting loans, promising to meet the needs of underserved borrowers and brokers.
Former Mortgage Choice chief executive John Flavell founded the company and began running it as chief executive, alongside co-founder former Royal Bank of Scotland ANZ CEO Andrew Chick, who assumed the role of Treasurer of Wave Money.
Mr Flavell told The Adviser that the lender was aiming to fill a gap in the market, for borrowers overlooked by lenders, as they might have been in their current job for a shorter period, held a job at part-time or drawn from bonus income. or commissions.
Wave Money has also set its sights on the 17% segment of the workforce who are self-employed.
So far, the lender has offered products to homeowners, investors, PAYG employees, the self-employed, and people facing life events that have affected their credit score. More specialized solutions are expected to be launched later as the company grows.
"There are a huge number of consumers whose needs simply aren't being met by many traditional lenders, and that's both bank and non-bank lenders," Flavell said.
"There is this massive and growing pool of people who are big borrowers, they are not risky now more than they ever were before. But because of some of the changes in the regulatory environment, and also I think maybe some of the attitude changes among lenders, these people are not getting their needs met.
In addition, the lender has targeted brokers frustrated with "the ever-increasing complexity and ever-increasing rash in service turnaround times from lenders," Mr. Flavell noted.
Wave Money will distribute its products exclusively through brokers, with no direct offer to consumers.
The company expects brokers, who currently account for around 65% of all home loans in Australia, to continue to grow their market share.
Having fewer and deeper relationships with brokers will be the lender's differentiator in a crowded market, the chief executive told The Adviser.
Currently, he is recruiting additional staff to meet broker demand. Mr Flavell expects the company to also look to place more points of presence on the ground across Australia, starting in mid-2022.
"Mortgages, by their very nature, are very nuanced. There are no two candidates whose situations are exactly the same," he said.
"Especially when you start talking about self-employed people, or people who may have had credit issues, or people who rely on commissions on bonuses – the needs of those types of people are not being met or the answers you get from an algorithm or a computer don't actually meet their needs.
"So the most important thing for us is that the broker has a named point of contact at Wave Money, where he can pick up the phone, he can have a discussion with the person at Wave Money in relation to the script and that person will own it.file throughout until it is settled.
He further focused on the relationship between brokers and their clients, commenting that they provide a "degree of connectivity and understanding with their clients that lending institutions simply cannot".
"We just think mortgage brokers are the best solution to meet customer needs," Mr. Flavell said.
"And that's why we're focusing all of our efforts and all of our energies on that to be the best lending partner we can be for mortgage brokers to help their clients."
Mr. Flavell also noted that lenders could benefit from staying one step away from the end customer.
"I think a lender gets a bit confused – if they're trying to have a direct relationship with end customers or if they're competing with brokers?" he reflected.
"Do they actually work with brokers to complete their offering, I think it can be confusing. And then you throw in the mix, online offers and so on, and it gets confusing again.
Mr. Flavell has held various positions in mortgage brokerage and financial services for two decades, having also served as Managing Director, NAB Broker; Executive Managing Director of Wealth Consulting at NAB; and National Director, Franchise and Retail at Aussie.
Meanwhile, Mr. Chick is also an adviser to the Australian-British Chamber of Commerce and holds various board positions in the financial services industry, including investment boutique Manning Asset Management and payments technology QPay. .
[Related: Mortgage Choice CEO resigns]
Sarah Simkins
Sarah Simpkins is the managing editor of Mortgage Business and The Adviser.
Previously, she reported on banking, financial services and wealth management for InvestorDaily and ifa.
You can contact her on This email address is protected from spam. You need JavaScript enabled to view it..