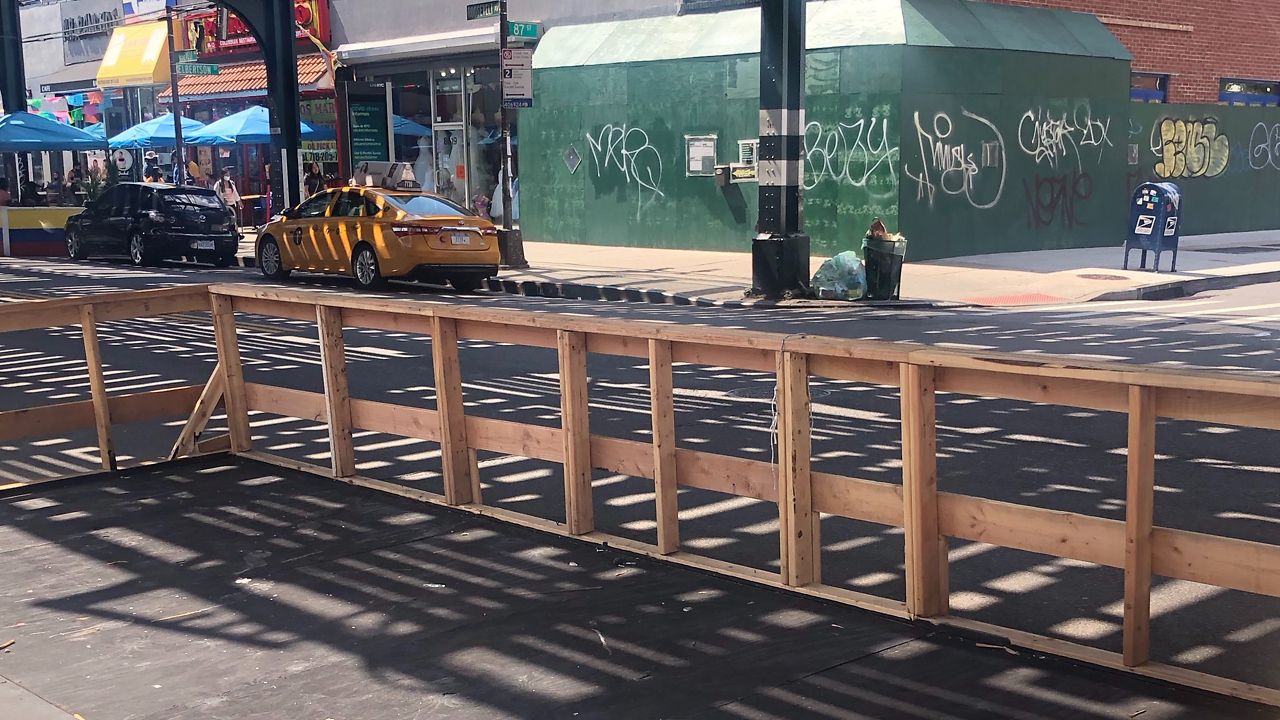 Car enters outdoor dining area, raising safety concerns
QUEENS, NY – Police say a driver applied the accelerator instead of the brakes, crashing Sunday in the new outdoor dining area at 12 Corazones Restaurant and Bar on Roosevelt Avenue in Queens.
Four guests and a waitress were injured.
Restaurant owner Samuel Zumba, who did not want to appear on camera, was visibly shaken by the incident.
"I stayed closed for over three months, and a while ago I reopened and now this. The truth is, it's not easy," Zumba said.
Roosevelt Avenue, located under the elevated train 7 and a long, busy corridor for cars, is now lined with tables on both sides of the street.
The owners of other restaurants on the avenue are worried and wondering if this is happening to their customers.
"I'm taking more precautions," said Juan Carlos Martinez, owner of Pollos Mario. "It's so sad about it, these are people."
With restaurants still not allowed to serve anyone indoors due to the coronavirus, the city last month began allowing expanded alfresco dining with tough new regulations.
Restaurants are supposed to protect diners with barriers 18 inches wide and three feet high. But the accident of July 5 at 12 Corazones demonstrated that outdoor rest areas are still vulnerable to vehicles.
Local State Assembly Member Michael DenDekker was reluctant to draw far-reaching conclusions after the incident.
"I don't think we should let an isolated incident change what has been a very successful community outdoor dining program that has given small businesses the opportunity to reopen while still allowing residents to properly distance themselves during this pandemic. COVID-19, "said Dendekker.
Some business owners say the city should close part of Roosevelt Avenue to traffic so al fresco diners are more protected.
"It would make the place safer for families to bring their children; therefore it would be safer for them, "said Jose Marcareno, owner of the restaurant Taquería Chila Corp.
People enjoying a meal on Roosevelt Avenue had mixed opinions about eating there.
"It's half safe because anything can happen with traffic, a car can hit the whole structure," one lunch attendee said.
"Anything is possible, you never know," added restaurant Jesus Martinez.
None of the injuries in the accident at the 12 Corazones restaurant endangered his life.
The restaurant has not yet reopened.